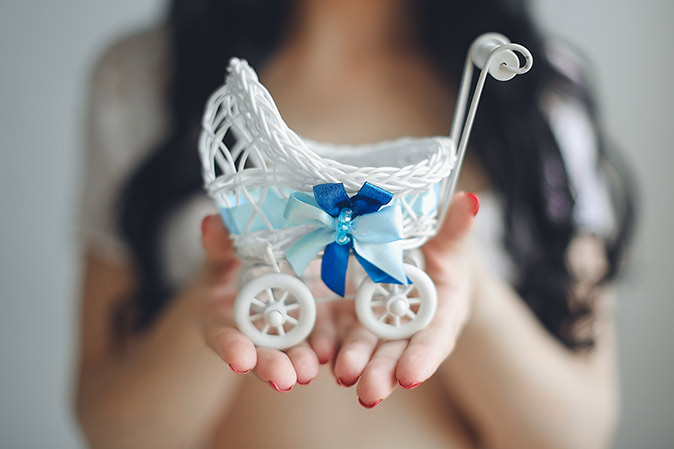 ---
Mold is a common occurrence in the summer. If you take your child out for walks or to the park, then your stroller will get dirty and wet. This makes it more susceptible to mold growth. Fortunately, there are many easy ways that you can clean the mold from your fabric and make it look like new again. The following information will give you some tips on how to remove mold from your stroller fabric so that you can start using it again.
As parents, we all know the struggle of trying to keep our children clean. Between diaper changes and playing in the dirt, it can be hard to keep your stroller fabric looking nice. But what do you do if you notice that there's mold on your stroller's fabric? That is when this article comes into play.
Cleaning The Stroller With Mold
What You Need
Cleaning
Water

Fabric brush

Toothbrush

Cleaning cloth

Bucket or tub

Washing powder

Sanitizing spray

Wooden stick or small rod
Stroller cleaning: Let's get started
Using detergent is the simplest and most convenient way to clean and wash the fabric of the seat. There is no problem doing it at home.
Wear the face mask and gloves(apply some talcum powder on your hands before wearing gloves).
Detach the stroller's seat (if there is a fixed seat, then take the stroller out in an open space, or you can do it in the bathroom as well).
Rub the cloth with a dry fabric brush and clean it entirely with a cloth piece.
The place where the stroller's back meets the seat needs extra care to clean mold. Use a toothbrush for cleaning that tight spot and carefully dispose of that toothbrush after use. You can also take a used toothbrush for this task.
Sweep out the little particles of the mold with a vacuum cleaner. You can use a dry microfiber cloth or a towel if don't have a vacuum. Then strike the seat with a stick so that tiny particles of mold could get out from the fabric and again apply the vacuum cleaner.
Washing Instructions
Take 1 liter of water(preferably warm water) in a bucket, mix one and a half tablespoon of washing powder, and mix it to form bubbles.
If there are stains on the fabric, add two tablespoons of white vinegar or baking soda, or bleach in the detergent mixed water. Please don't add all three substances. You only need to add any one of these items.
Take a microfiber cloth, or any old used washed towel to dip into the mixture of washing powder. Then take out the microfiber cloth and apply it to the stroller's fabric. Rub the fabric gently with the cloth.
Use the toothbrush for tight spots, dip the toothbrush into the mixture of washing powder and then scrub the tight spot deep area
Then leave it for 15 to 20 minutes to soak the detergent.
Finally, pour clean water on the fabric and rub it with a fresh microfiber cloth to thoroughly rinse the fabric. Repeat this process repeatedly so that the detergent couldn't remain in the fabric as it may cause baby itching if not wholly flushed.
The Best Way To Dry
Dry the fabric completely before using it again. You can use fans or hair dryers to speed up the process. Make sure you allow plenty of time for drying because if your baby comes into contact with moldy fabric they could get sick. If there is mold still on it after washing and air-drying, consider taking the stroller back where you bought it so that they will replace it for free under warranty. This way,you don't have to worry about any possible problems caused by using a product that has been exposed to water damage..
---
What To Do If You Have Severe Mold Stains
UsuallyIn most cases, mold stains can be removed completely by cleaning the seat in accordance with the above-mentioned method. The mold, however, may cause long-lasting stains that won't even come out after washing the fabric if it has been present for a long time., the mold stains remove completely by washing the seat according to the method mentioned above.
However, if the mold was present for a long time and spread all around the seat's fabric, it may cause long-lasting stains that don't even remove after washing. It takes a little more effort to remove stains.
Fabric Mold Stain Remover
Commercial stain removers are available in the market. You can use any good stain remover for this purpose. I've explained how to use stain remover.
Cover the metal parts of the stroller to keep them safe from the liquid spray.
Shake the bottle well and hold 5 inches from the fabric and start spraying on the cloth stuff.
Then wait for a maximum of 5 minutes.
Now rub the fabric with a microfiber cloth to remove the stains. Rinse the microfiber cloth and repeat rubbing until the stains are removed
Severe stains will require more spray but don't saturate the fabric with liquid.
Let the fabric dry and use it with peace of mind.
How To Sanitize & Disinfect Stroller
You've completed the job of cleaning, washing and stain removing. Now step comes to sanitize the stroller. You only need a dry stroller and a sanitizer spray for this purpose. Let's do it in simple steps.
Completely dry the stroller before applying sanitizing spray.

Wear face mask and glasses.

Apply spray on the handle

.

Then spray over the footrest

.

Avoid to spray on places that come into direct contact with the baby like seat and arm-rest, as it would be harmful to baby spraying on these places.

Let stroller air dry and then you can use it.
---
---
Mold-prevention hacks that work
For the following hacks to work, first and foremost, you must maintain a daily cleaning routine for the stroller. These tricks are very simple and easy to do.
Sand
Yes, you read the right word. It is sand that can be used to absorb the moisture from the fabric. Sand is a natural substance that can absorb moisture, which gives excellent results. This fantastic hack is much easier to apply and costs you nothing. You'll have to spend a few minutes from your valued time to use this trick.
Take half kg of sand, expand it on a dish, and put it into open sunlight to dry the sand.
Then take a fabric bag and fill it with dry sand so that the sand couldn't spread on the stroller's seat.
It's important to remember that the sand should be dry to get accurate results. So when you feel the sand is getting wet, repeat the above mentioned whole process

.
Finally, your organic moisture absorbent is ready to use.
Put this absorbent on the stroller's seat whenever your kid is out of the stroller for a long time.
For better results, use this trick at night as strollers remain free for the whole night.
Take Benefit Of Sunlight
Sunlight is a useful source to keep mold away. This open-source light is very productive and requires no cost. What you need to do is just to put the stroller in open sunshine for a sunbath. Sunlight will grill the stroller's seat fabric, and eventually, moisture will dry up completely. So, as a result, you'll get no moisture, no mold.
Important To Remember
Sunlight will fade the color of the metal parts and fabric of the stroller. To avoid this problem, always cover the stroller with a thin cloth when you place it in open sunshine.
You don't need to place a stroller in sunlight for a long time. Just a half to one-hour sunbath is enough.
If the stroller's seat is detachable, then isolate it and put only the seat in the open sunshine to keep metal parts safe from color fading.
Don't forget to cover the seat with a thin cloth when placing it under the sun to save fabric color

.
Give sunbath to the stroller three times a week.
Stroller Seat Liner
Stroller seat liner has many benefits. It provides extra cushioning on the seat. You can easily remove and install the liner. This liner fits on every type of seat with its universal size compatibility.
Water resistant ability makes this liner more suitable for the seat. It'll also save the seat from moisture and dirt. The fabric part of the seat will not wear out when you use a liner on the seat.
You'll have to place the seat liner before seating the baby and get a peaceful strolling. Give a free hand to your little kid and let him/her create a mess in the seat. The seat liner will protect the stroller seat very well from liquid spill out incidents.
Silica Gel Packets
Silica gel is an excellent thing for absorbing moisture. You can use silica gel packets for a perfect solution to get rid of mold. The most amazing aspect of this hack is that it doesn't put a burden on your pocket, and you can easily use the silica gel packets you might have found in some pharmaceutical packs or any food item package. So next time, don't throw these little hack packs away when you found them.
Take 5 to 10 packets, put them in any mesh bag, or use a simple fabric bag

(please keep this bag out of the reach of children, the fabric bag is for extra safety purposes so that the children couldn't reach silica gel packets)

.
Place the gel bag every time on the seat when your baby is out of the stroller for a long time. The most effective time for using this trick is at night when your baby is sleeping out of the stroller.
Clean the stroller's seat with a dry cloth before placing the silica gel-filled bag on the seat. This super easy hack is much useful to absorb the moisture from the fabric.
Final Words
Using detergent, vinegar, and bleach helps to clean the mold thoroughly. But please remember that these substances can fade the color of the fabric. However, the faded color is better than the mold on the seat. So our purpose is to get rid of mold to give our children a hygienic environment in the stroller. In my opinion, faded color is not an issue as it isn't harmful to children.
I will again emphasize developing a routine of cleaning your stroller every time after use. I know it's tough to clean the stroller regularly as parents have to do other home tasks. So in this situation, you must clean it four times a week. Regular cleaning habits will stop the growth of mold, even if moisture is present. Moreover, it also helps to avoid stains.
So, this was from my side. I hope that this article will help you to resolve your problem. If you have any queries, ask me below in the comments.
Take good care of yourself and your baby.
---